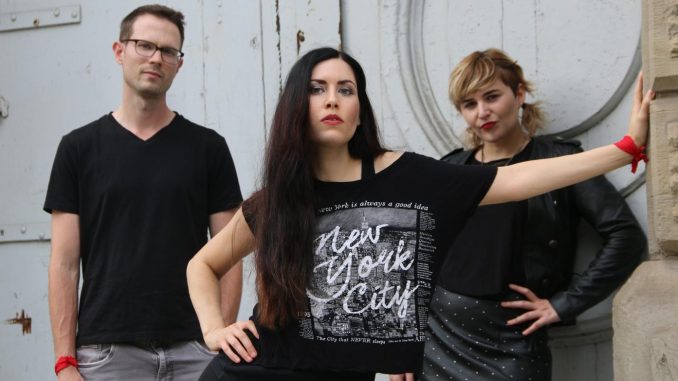 By Devan Mighton
It's been a long wait. To the pain of almost everyone, we lived, as a society, for two years with virtually no live musical acts.
Musicians have been biding their time, writing, recording, streaming virtual shows, but no gigs, no jam sessions, no house parties, no shows, and certainly no festivals.
In September, a local musical staple and proud fundraiser of the Canadian Mental Health Association—CainerFest—made its triumphant return for its seventh annual event. CainerFest is named in honour of Jordan Cainer, a local musician who passed away after a suicide attempt in 2014. Since then, his friends and former bandmates have raised tens of thousands of dollars for mental health awareness in his name.
Among many talented acts like Jody Raffoul, American Airport Sushi, Breaking Echoes, The Ride, and Cymbolism, one of the highlights of the night was the return of CainerFest veterans—Rose Cora Perry and the Truth Untold.
"I think the timing is really key and it could not be more important to promote a message of mental health and wellness and to bring people together right now," explains Perry, lead singer and guitarist of the band. "Even speaking from my own experience, not having that personal connection with people, not being able to exercise my musical muscles and be able to have in-person conversations and meet fellow musicians and fans at concerts—a huge part of my life was gone. There was a huge void and I would be being untruthful if I wasn't being honest in saying that, absolutely, I was depressed on missing out on that part of my life."
She says we all need that human connection.
"It isn't just about the music, it's about the social interaction and being with other people—we need that!" she says. "Humans are social creatures and too much isolation, irrespective of whether you're introverted or extroverted, it's 100 per cent going to take a toll on people."
CainerFest continued on Friday, Sept. 23 with their Metal Night, featuring the talents of I See Aura, Save The Night, My Hollow, Out Of Time, and Black Dog Moon.
Of the four shows The Truth Untold has played since returning to touring on Aug. 6, two of them have been mental health awareness events—Windsor's Cainerfest and Kitchener-Waterloo's StrummerFest.
"I'm not minimizing the seriousness of COVID or the pandemic, but that human element, that human connection, is really important for everybody's sanity and everybody's mental wellness," states Perry. "I don't think the timing could be any better for us to come back to the stage with a handful of shows, with two of them being mental health causes, supporting suicide prevention and positive mental health coping strategies, being fundraisers."
Alongside Perry, The Truth Untold features Tyler Randall on drums and touring bassist Carmen North.
"It was awesome," Perry says in describing her CainerFest experience. "It's a very supportive crowd that goes to this event. It almost seems like it is a little community within Windsor, which is really cool and everybody is very positive, understanding, and wanting to take part in an important cause and give it more visibility.
"It was cathartic, being able to get back up there on stage and not only play our music, but relate to people through our music and have that experience of connection and musicality, which was just a really beautiful experience."
Perry says that there have been some major stumbling blocks to touring since making their return to the stage. The Truth Untold has traditionally toured stateside, but with the uncertainty of travel regulations and Visas, they have chose to keep a lower profile. Also, the political climate around the pandemic has not been conducive to the vibe of their shows.
"Something that is really important to us from a musician's standpoint is that music is supposed to bring people together—break down barriers and differences," she explains. "We wanted to be sure that whenever we played, that everybody would be welcome, irrespective of what their views are."
Prior to the pandemic, The Truth Untold had just released their debut EP, The Other Side of the Story, and had been planning their first European Tour for 2020, to be followed by American and Canadian supporting tours. Unfortunately, those plans, just like the plans of so many others, were dashed by COVID-19.
"It's been a couple years since we've released anything fresh but we're still very excited about the EP we put out in 2019 and hope that people are still enjoying it," says Perry. "We decided we were going to record a new pandemic-inspired single called Not My Time to try to instill hope in everybody, knowing that we're all in this together and all going through the same thing. It's supposed to be inspiring and hopeful and give people the opportunity to relate and connect through music."
Check out the new single and video 'Not My Time' at the link below.
For more information on Rose Cora Perry and The Truth Untold, please visit their website at www.rosecoraperry.com.